First I installed 90 day demo version in my laptop. I developed the project in that demo version. I purchased the Developemnt License key.
So, I deactivated the demo version. Now I am trying to activate it again using the licensed key(25 Chaaracter). But it is only giving option to enter 16 digit key.
Suggest how to activate it + I also want to use my existing changeset file developed on 90 day demo version.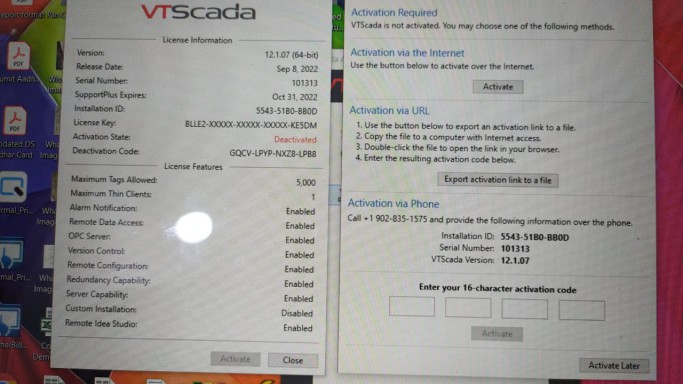 First I installed 90 day demo version in my laptop. I developed the project in that demo version. I purchased the Developemnt License key. So, I deactivated the demo version. Now I am trying to activate it again using the licensed key(25 Chaaracter). But it is only giving option to enter 16 digit key. Suggest how to activate it + I also want to use my existing changeset file developed on 90 day demo version.![632dbf00af8fb](serve/attachment&path=632dbf00af8fb)